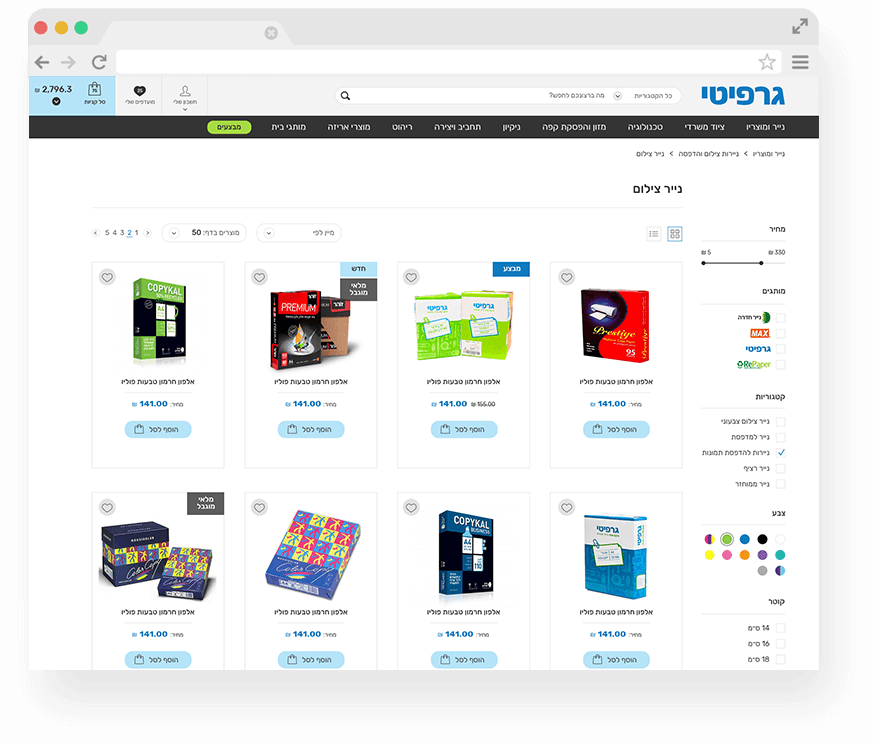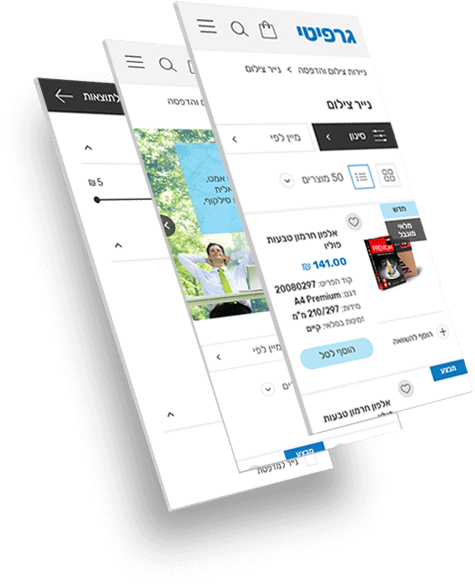 As people feel less comfortable with the old-fashioned, time consuming and crowded brick-and-mortar shopping; online shopping is becoming increasingly popular, it's a lifestyle. 
People all over the world are embracing the convenience of ordering anything online, from the comfort of their homes, and having it delivered right to their doorstep.
In order to keep up with the shift in shopping habits, more and more retailers, across all sectors, are entering to the e-commerce world, setting user experience and strategy norms for other businesses alike.
Graffiti is a local B2B office supplies retailer, providing companies with thousands of products in various categories.
As the digital landscape changes and the consumer behavior is shifting, the challenge of keeping a modern brand moving at the pace of times arises.
We helped Graffiti, a B2B brand in essence, expand their brand and services to the B2C world.
We re-thought Graffiti's brand, re-shaped and molded it to fit the digital user- centered world, while keeping focus on rich user experience and beautiful design.
We have created a fresh, clean and user friendly digital branding, incorporated it with rich user experience design, bringing the Graffiti's brand forward and its values into the age digital shopping.
As UX/UI experts with years of experience, we consider Responsive Design as a strategy, rather than a mere process of making a web experience accessible to mobile devices.
We think responsively in terms of design, interaction, content and technology.
We understand that it's not useful to convey the same message across all media; Adapting your message to the current device ui design is the key factor for success.