Every day we meet amazing people
Here's what they say about us:
I highly recommend working with Studio NOW Branding if you're looking for a professional company which has a deep understanding of your brand and the continuous need to develop it and present it to the world.. NOW's team performance is outstanding, and so is its availability, management, sense of commitment for your projects and tasks, as well as its personalized attention to your company's needs. Working with NOW is a real pleasure, they have become partners on our marketing journey at Afimilk. Highly recommended!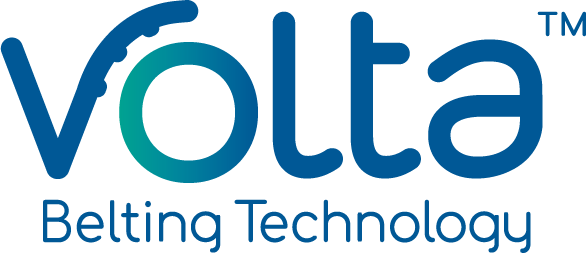 We are working with Now Branding for 2 years and thanks to their professional team we succeeded to re-brand all our marketing materials and our full "look". We have now an up-to date company logo, we are present in the LinkedIn, we are in the process of building a new website. I am impressed by their ability to meet tight deadlines even in the hard period we are facing now with the Covid-19. Along with their high level of creative team they are very marketing oriented , so we can discuss each campaign and came out with the best ideas. The support and the kindness we get is unparallel.
I am very happy to work with the talented Now Branding team.

Thank you😊!
As a longtime partner, NOW Branding have proven themselves imperative in different Lumenis Marketing initiatives. taking on projects that require both high levels of creativity and technical skills – while frequently meeting very tight deadlines. it has been inspiring to see how they have gracefully managed to expand their expertise from traditional marketing collateral to new media and the digital realm. NOW Branding always create a memorable design that reflects the best of our organization as well as capture the imagination of every type of client. We know we are in good hands with NOW Branding leading projects end-to-end, from initial conceptual design to full implementation.
Now Branding has been with us for more than two years. They are an integral part of all our design and branding processes at Arad. In the beginning, we did a general rebranding that was done by NOW in a creative and unusual way. It was not easy and a long process that was done superbly. The highlight was the website project (for the international market) carried out by NOW. Today, NOW continues to work with us and provide us with services in the areas of design and marketing. They deliver services above expectations, immediate availability, creativity, and an efficient work processes. It is worth noting that they are partners and not "service providers". They always work and think about how to improve, offer original ideas, and promote innovation that will suit Arad.
While working with a design and branding agency you expect them to understand your needs and requirements and come with a creative solution that fulfills your dreams. As a marketing manager, I love to work with NOW branding. They are not just a vendor but a partner that knows perfectly how to integrate ideas and solutions and reach truly outstanding results. I involve them in all my design and branding projects and recommend them colleagues.
After finishing the IDS and returning home, we just wanted to express our deepest thanks and gratitude for the ongoing and exceptional support that we received from your studio over the past few months.
You and your team worked with us day and night, weekends and holidays, to ensure that everything went smoothly before and during the exhibition. Even when I may have been asking or pushing a bit too much…
The results you provided us were outstanding and received plenty of compliments from our teams, customers, and visitors to our booth.
You worked so hard to get us there, so we wanted to let you know about the positive feedback that we received.
Thank you again for everything. You really went above and beyond.
We look forward to continuing to work with you.
Omer Levine
Export Manager
I would like to congratulate you on your new website. The work we conducted with NOW Branding was challenging, as we had to deal with aspects simultaneously: Defining the new brand, creating marketing tools, embarking on new paths that were not previously part of the Metzer DNA, and more. I am delighted that we decided to work with NOW Branding and thank you for the tools and quality of work that you provided us with along the way.
Eliran Fadida
Marketing Director
We have been working with NOW Branding for more than 2 years on graphic designs, digital solutions, marketing content writing, event management and project management for a variety of projects in Israel and overseas. As Afimilk's marketing director, I am constantly in touch with NOW Branding and am always treated well - the team is energetic and dedicated, listens well, and offers creative solutions to a range of challenges - even with tight deadlines. I know that whenever I give NOW Branding guidelines for any type of task, I can rest assured that the task will be performed with the utmost professionalism - enabling me to concentrate on other challenges. I wish everyone at NOW Branding the best of luck in the future.
Shai Spiegler
VP Marketing
While working with third party you expect they will understand your needs and requirements and offer a good solution – this is a must What really makes the difference is when your supplier know how to become ( behind the scenes ) your partner, then you enter to a much wider world where ideas and solution integrated perfectly. For us in Shamir Optical, the team of NOW Branding are partners.
Beni Sapians
Leading the digital transformation at Sapiens I've chose Now Branding as partners on the journey to design, innovate and digitalize the end to end experience of buying and maintaining personal insurance policies.I've found at Now Branding a vital team with a "can do" approach and team working spirit which greatly contributed to the success of the project!Working with Nirit and Sigal was both a learning experience and a great pleasure.